COVERAGE
ATOZ Group has been focused on B2B communication since its founding in 1993.
It originally focused on the retail industry but gradually expanded to other areas over time: logistics, packaging, hospitality, pharmacy and marketing programs.
We are active in the Czech Republic and Slovakia.
MISSION
We publish professional magazines that are linked to informational portals through newsletters and social network profiles.
We organize congresses, ceremonies and networking events for professionals from various industries.
OUR VIEW
We focus on the highest quality, objectivity, practicality and timeliness of realized projects.
We are an independent intermediary between service providers and users of products and services.
OUR GOAL
Our goal is to be a bridge, a neutral ground, a platform for discussion and making new contacts.
ATTENDEES AT EVENTS IN 2022
WEBSITE VISITORS PER MONTH
mediates contacts between retailers and suppliers in the Czech Republic and Slovakia
brings retailers information on how to increase sales and keep customers
publishes the magazines Zboží&Prodej and Tovar&Predaj and the specials Čerpačka and Tươi mới và Thuận tiện
organizes the congresses Samoška, Čerpačka and other events
connects people and companies in logistics, transport and supply chain in the CR and Slovakia
helps logistics service and solution providers communicate better and increase sales
publishes the Czech and Slovak magazines Systémy Logistiky and their websites, newsletters and social media platforms
organizes the EASTLOG and SLOVLOG congresses
manages the Logistics Managers Club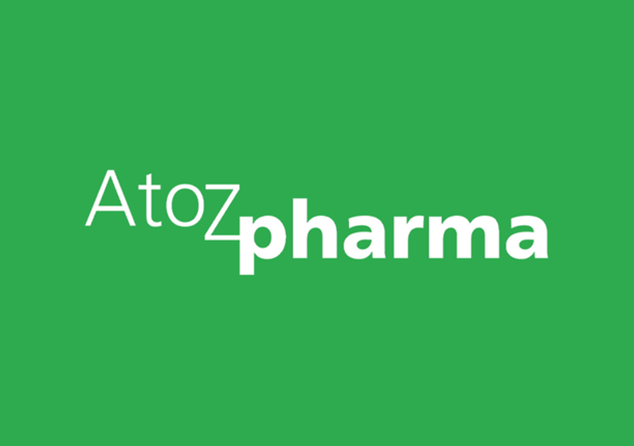 inspires Czech pharmacists to fight for their position and their customers
helps pharmaceutical companies and distributors communicate their products and services
publishes the professional bimonthly magazine Pharma Profit and its websites, newsletters and social media platforms
organizes the congress Pharma Profit two times per year
informs and inspires packaging professionals in the CR and Slovakia
helps providers of packaging solutions to better communicate with producers and distributors of packaged goods
publishes the quarterly magazine Svět balení and its website, newsletter and social media platforms
organizes the packaging congress OBALKO and the Packaging Business Mixer
helps manufacturers and retailers to increase their product sales, strengthen their brand and consumer confidence
makes it easier for consumers to navigate the retail market
organizes the marketing programs Consumers' Choice - Best New Product, Most Trusted Brands and ZaPnovinky
informs about developments in the field of sustainability
organizes the Czech & Slovak Sustainability Summit
rewards the best sustainable projects with the Sustainability Star award
Ivana Dlasková
marketing manager, Cushman & Wakefield
EASTLOG is a leading logistics event in the Czech Republic. It offers a unique opportunity to meet logistics professionals. Cushman & Wakefield has been a partner of this conference since 2008 as well as an expert guarantor of the Tenant Award - Best Logistics Park. Working with ATOZ is always excellent. This year's EASTLOG was perfectly prepared and met our expectations.
Václav Mader
Sales Director DS Smith
OBALKO was again a pleasant opportunity for us to present our company and offer to both current and potential partners and a wider professional public. The event confirmed its professional level.
Martin Grygařík
Sales Director, Plzeňský Prazdroj
The award in the program Consumers' Choice - Best New Product means great pleasure, quality confirmation, and above all increased sales and consumer confidence. We know from the past that if we use the Consumers' Choice logo on our presenters in in-store communication, it leads to increased sales because the product is known and people just trust it. We have a very good experience with the program, it is something that helps the shop, one knows that a certain group of customers tried the product and it tastes them and therefore wants to try it out.
Petr Stádník
Chef, MAKRO Cash & Carry ČR
What I can say historically and now, the background of the congress HOREKA 112 is perfect, there is a great clientele, people are in the main hall and are interested in the presentations, which confirms that they are good. I believe it will help them in their future business. We get a list of contacts that are important to us from the organizers. We have an overview of who came to support us and visit us because we do not always have a chance to meet all the participants.
Lenka Vondrová-Dietlová
product manager, Datart International
I like to use the magazine Zboží&Prodej as inspiration for my work. I will always find a lot of interesting and practical news, articles and information from retail.
ATOZ Group is made up of three companies:
ATOZ Marketing Services, spol. s r.o.
ID number: 48117706
ATOZ EVENT s.r.o.
ID number: 25050354
ATOZ STUDIO s.r.o.
ID number: 63987317
All three companies are headquartered at the following address:
Holečkova 657/29
150 00 Praha 5
Česká republika
tel.: +420 605 296 741
Founder: Christian Beraud-Letz